Out in the jungle, all on your own...
I was not always what you would call an outdoorsy person. My childhood was almost entirely spend indoors, alternating between devouring books and immersing myself in video games.
It was way past my adolescence that I discovered my intense love of nature. This love not only manifested itself in my choice to go vegan to try and minimize the damage I do on Mother Nature and our furry friends, but also in a change in my interests and hobbies.
Sure, I still love books and games, but you can also often find me under a blue sky. Be it geocaching, running, bicycling, or hiking, if it can be done outside, I love it! And if there is a way to spend a vacation with a tent on my back and some sturdy boots on my feet, then count me right the frick in!
So, of course, I was more than excited when the guys from the online card game Catamancer asked me to illustrate their card Survival Kitten.
Kitten overload
Survival Kitten marks the fourth illustration I did for Catamancer. If you want to check the first three illustrations, here is Catsplosion, Cardboard Box and Cookie Cutter Cut.
Working with Frostbolt Games, the publisher of Catamancer, is an absolute blast, and this time was no different.
When I posted my initial idea about my little rambo cat, cute but also ferocious, they were game immediately. And I have to say, folks, I didn't have so much fun drawing something in a long time!
It all started with a base sketch that I did on my iPad in Procreate. I've gotten into the habit of taking my iPad to work with me and merrily scribbling away on it during my lunchbreak. I know, I know, it's not the most healthy habit and I should take a break once in a while, but LOOK AT THOSE EYES! IRRESTISTABLE! How could you leave that alone?
A question of color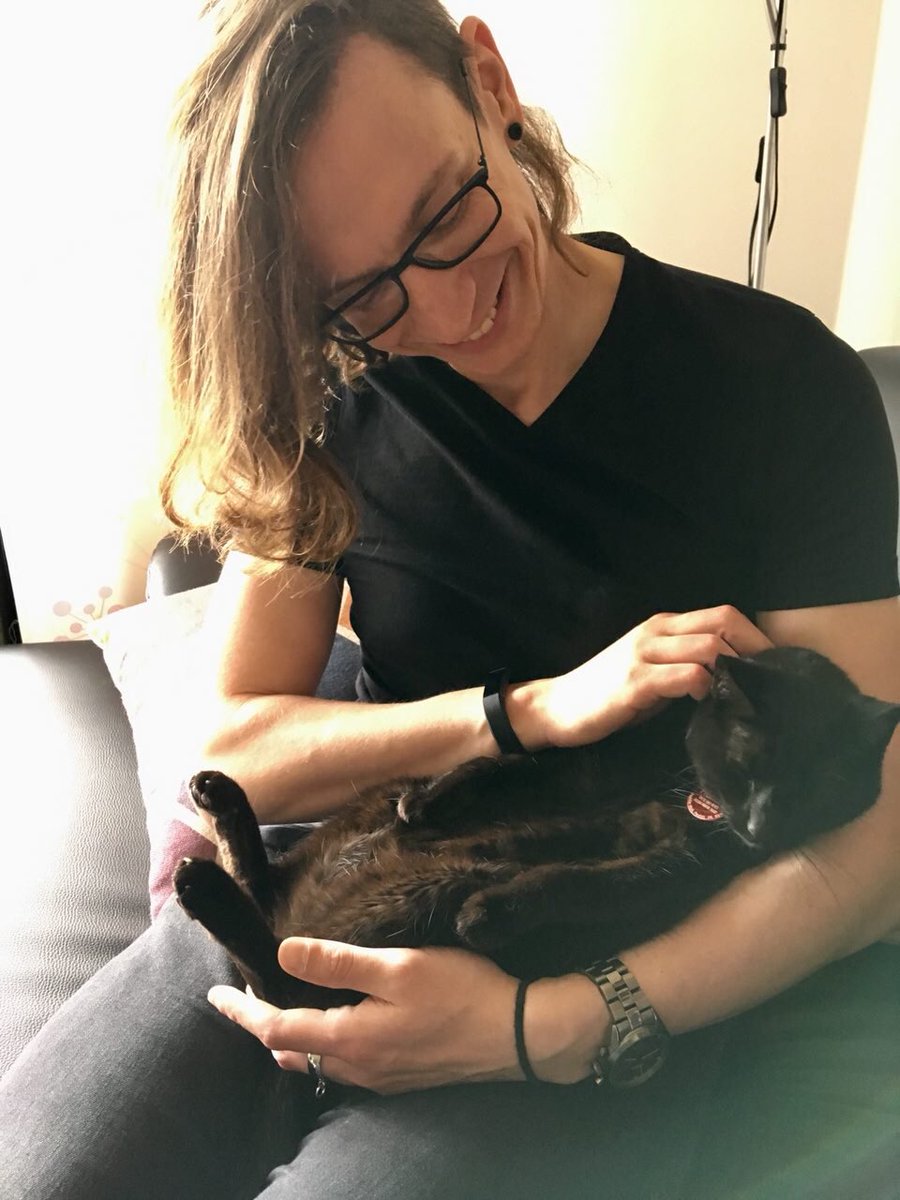 So, which color should the cat be? Now, personally, I'm a big fan of black cats (and not just because my partner's cat is black, which — by the way — was the reason for the cat in the "Cardboard Box" illustration being black), but I wanted to go with something more colorful for this illustration.
Since I already knew the camouflage shirt would be predominantly green, I thought the orange coat would fit that just fine and would also go along nicely with the blue background.
The cat's eyes have been orange, too...until the home stretch of the artwork, when my partner suggested that I should try icy blue instead. The reason being — you guessed it — another cat that we know. :)
Anyway, drawing the kitten was a lot of fun, I am really pleased with the results and I hope I can work for the Catamancer game again in the future and draw some more furry critters.
In the meantime, please make sure to find the cat nearest to you and give it a little pet!
Cheers,